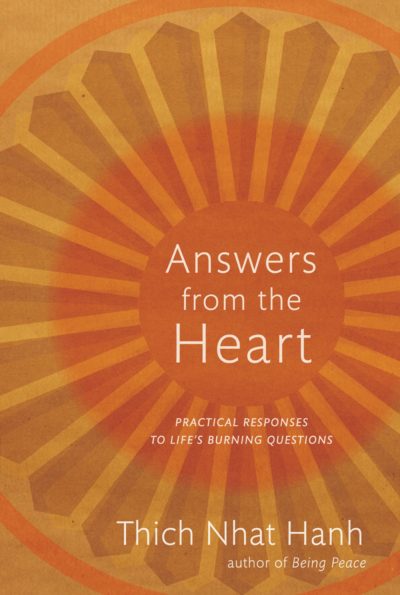 Answers from the Heart
Practical Responses to Life's Burning Questions
We all share the experience of carrying with us the one question that has always seemingly stood in the way of the next step in our personal development, the development... Read More
In stock
We all share the experience of carrying with us the one question that has always seemingly stood in the way of the next step in our personal development, the development of our spiritual practice, or our understanding of ourselves. Answers from the Heart collects 50 of these most important and heartfelt questions posed to Thich Nhat Hanh by participants in his retreats and from his students, and offers his personal, heartfelt, and often surprising answers.
These exchanges offer an accessible way into Buddhist teachings and often mix practical immediately applicable suggestions with ideas for further study and contemplation. The conversations also provide a lively glimpse into the connection between students and their teacher.
Answers from the Heart's six thematic sections — Daily Life, Living and Dying, Engaged Buddhism, Mindfulness Practice, Family and Relationships, and Children's Questions, make the book easily accessible for those new to Buddhism as well as for more experienced practitioners. Thich Nhat Hanh's answers condense Buddhist wisdom of 2500 years into individual answers that shine with diamond-like clarity and summarize Thich Nhat Hanh's own insight based on his lifetime of practice.