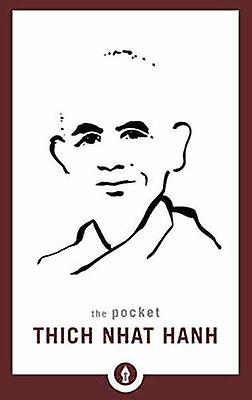 The Pocket Thich Nhat Hanh
A pocket-sized treasury of writings and teachings from the beloved Zen teacher Thich Nhat Hanh. Since Thich Nhat Hanh's exile from his native Vietnam in 1966, the Zen Buddhist monk... Read More
Only 10 left in stock
A pocket-sized treasury of writings and teachings from the beloved Zen teacher Thich Nhat Hanh.
Since Thich Nhat Hanh's exile from his native Vietnam in 1966, the Zen Buddhist monk has gone on to become one of the most influential and beloved spiritual masters of our age. The seeming simplicity of his words belies the power of his ability to touch the heart and mind, and to inspire spiritual practice. Known for his warm, generous, and joyful teaching style, Hanh has made his wisdom remarkably accessible and resonant to readers across the globe.
Now, that wisdom has been compiled into one pocket-sized collection featuring his most powerful and inspiring teachings. Taken from his many published works, these selections make up a concise introduction to the Hanh's major themes—such as mindfulness, enlightenment, and compassion—and distill his teachings on the transformation of individuals, relationships, and society.