Joanna Macy
If the world is to be healed through human efforts, I am convinced it will be by ordinary people, people whose love for this life is even greater than their fear.
Eco-philosopher Joanna Macy, Ph.D., is one of the best known spiritual activists in this country. She is a scholar of Buddhism, general systems theory, and deep ecology. A respected voice in movements for peace, justice, and ecology, she interweaves her scholarship with four decades of activism. Her wide-ranging work addresses psychological and spiritual issues of the nuclear age, the cultivation of ecological awareness, and the fruitful resonance between Buddhist thought and contemporary science. The author of ten previous books, Macy travels widely giving lectures, workshops, and trainings in the Americas, Europe, Asia, and Australia. She lives in Berkeley, California.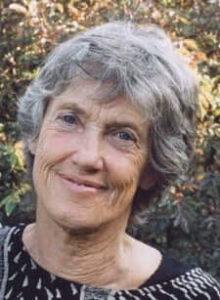 No products were found matching your selection.